Description
Hi-Res Audio Wireless with LDAC: The WF1000XM4 earphones support Hi-Res Audio Wireless thanks to LDAC. Even compressed music files are upscaled, with our evolved DSEE Extreme technology by delivering a richer, more complete listening experience.
Smart feature – Speak-to-Chat: Speak-to-Chat automatically pauses the music on the 1000XM4 and lets in ambient sound so you can conduct a conversation – handy if you want to keep your headphones with mic on, or your hands are full. Frequency response(Bluetooth communication): 20Hz - 20,000Hz(44.1kHz sampling) / 20Hz - 40,000Hz(LDAC 96kHz sampling, 990kbps)
Precise Voice Pickup technology for clear hands-free call: Precise Voice Pickup technology, uses beamforming microphones and a bone-conduction sensor to allow the WF-1000XM4 microphone to pick up your voice clearly and accurately for hands-free calls – at home, in a café or wherever you are
Up to 24 hours battery life & Quick charging: On a full charge with noise cancelling on, the headphones offer 8 hours, with the charging case providing a further 16 hours. With noise cancelling off, it's even longer – 12 hours of power on a full charge, with a further 3x charges from the charging case, for up to 36 hours of play time.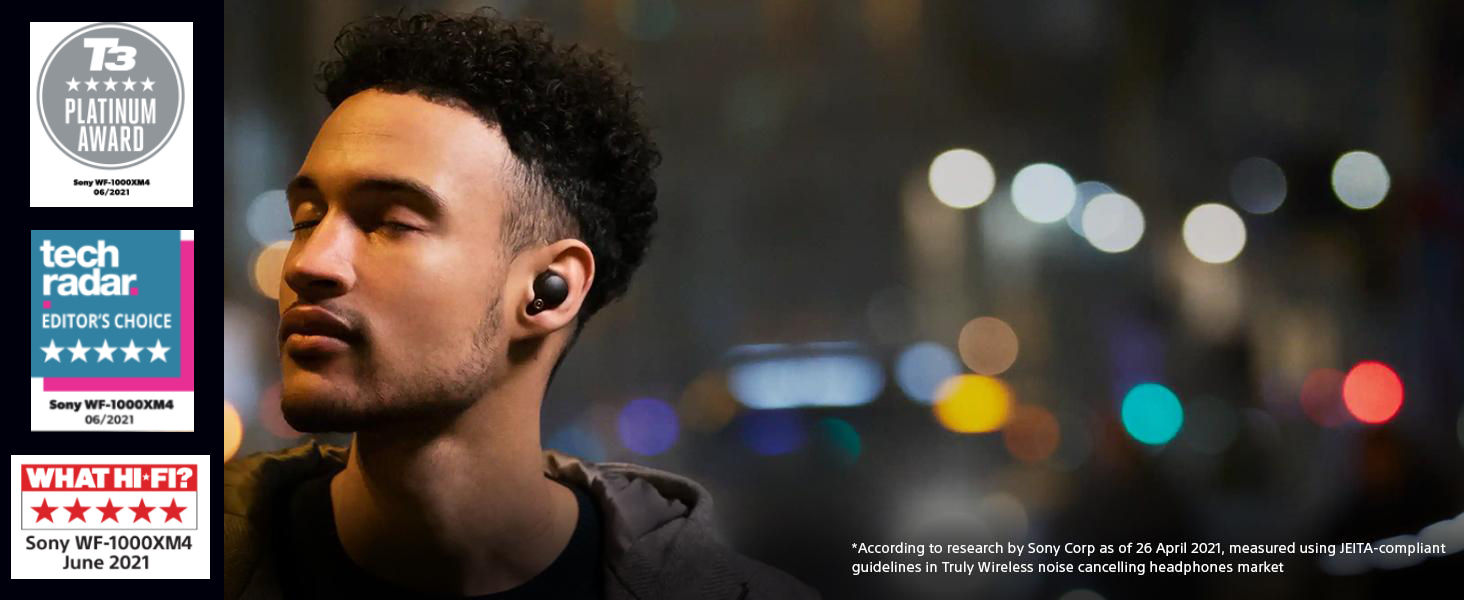 Your sound. Nothing else.
The WF-1000XM4 truly wireless headphones take industry-leading noise cancelling* and audio quality to the next level, for an exceptional listening experience that's tailored just for you.
Smarter talking, smarter listening
Want to have a chat? Speak-to-Chat pauses your music and lets in ambient sound as soon as you speak.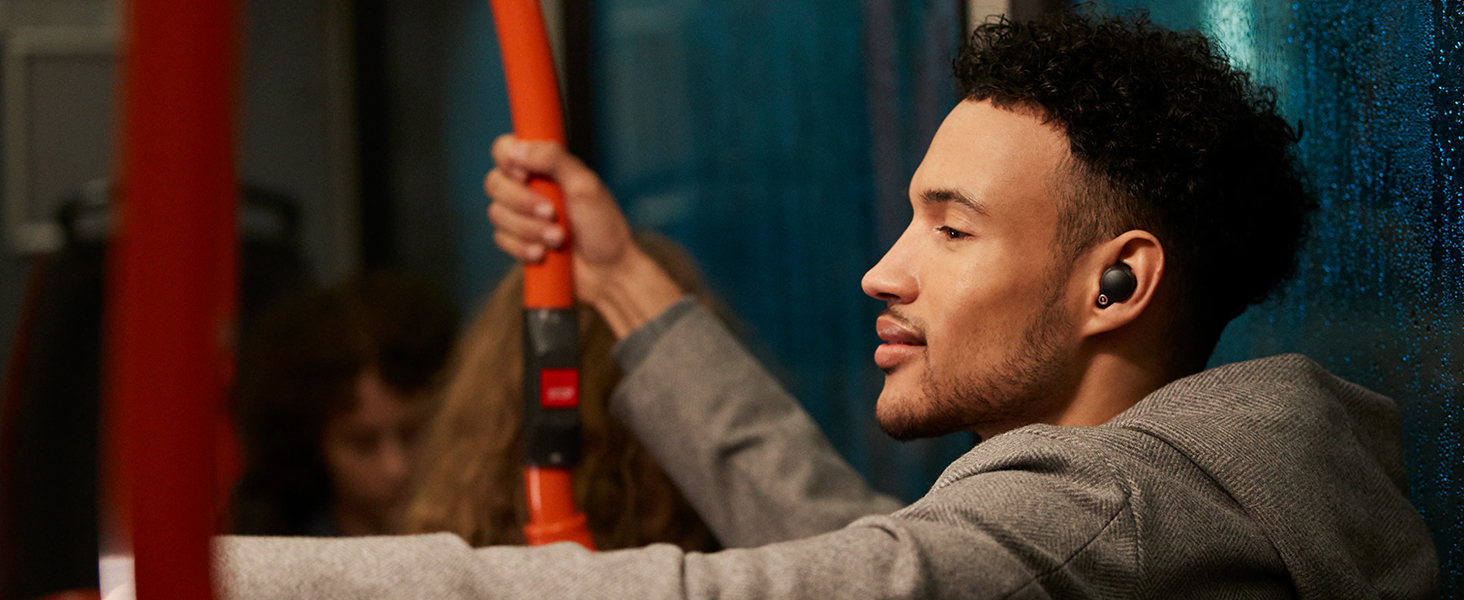 Enjoy sound tailored to suit your environment
Adaptive Sound Control senses where you are and adjusts the ambient sound to suit the situation.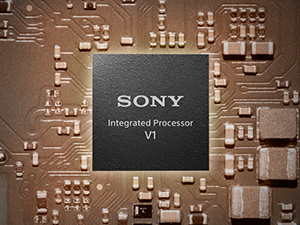 Enjoy hands-free voice control
Activate your preferred voice assistant and use your voice to turn on noise cancellation, call friends, listen to music, set reminders and more.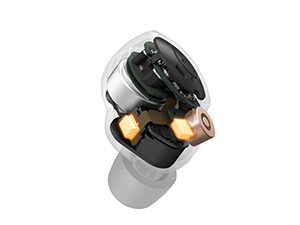 Find your headphones fast
With Google's new Fast Pair feature, you can easily find your headphones by ringing them or checking their last known location on your smartphone.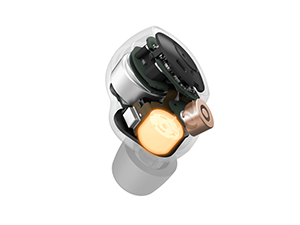 Easily pair with your PC
Swift Pair makes it easy to pair your headphones with your Windows 10 laptop, PC or tablet. Pop-up pairing guidance helps you connect quickly.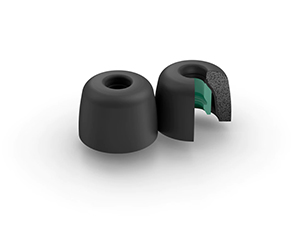 Find your perfect fit
The Sony | Headphones Connect app helps you find the ideal size of Noise Isolation Earbud Tips to ensure maximum sound quality and minimum noise.